Game Changer
sluneční energie

a budoucnost
udržitelné infrastruktury
Yellow Boson je pokročilý poskytovatel
technologie energetické infrastruktury


se zaměřením na podporu
evropské sluneční iniciativy,


s plánovaným dosažením
roční výrobní kapacity
20 GW do roku 2025.

Kooperující Evropská výzkumná centra
a společnosti prokázaly
své globální inovativní výhody.


Vyvíjejí přední světové
vysoce účinné fotovoltaické,

solární technologie a budoucí
solární aplikace

se zaměřením
na udržitelnou energetiku, vodu,
zemědělskou půdu

s dopadem
na regeneraci přírodních zdrojů.
Naše průmyslové solární panely
drasticky snižují nebo eliminují
čisté provozní náklady,


náklady na údržbu, výrazně zvyšují
hodnotu majetku
a mění vaši firmu na subjekt vytvářející příjem.



Na rozdíl od jiných solárních společností
poskytuje Yellow Boson


možnosti technologie integrované
infrastruktury

pro další šetření energií
a zajištění bezpečnosti
našich přírodních zdrojů.


Poskytuje také holistické úspory energie,
jaké jsme dosud neviděli.



Rostoucí cenová dostupnost
systémů skladování energie (ESS)
přispívá ke snížení
kapitálových

požadavků
na solární a fotovoltaické projekty,
ke zlepšení celkové stability sítě


a k zajištění konzistentnější
energetické produkce
s menším počtem přerušení.




Spolu s revoluční úpravou vody
technologií Blue Boson Effector,

s průlomovým vodíkovým palivem
Red Boson,

progresivní technologií pro
úpravu průmyslových plynů Grey Boson,


regenerativní technologií pro obnovu
zemědělské půdy Green Boson,


vytváříme pozitivní dopad
na celé spektrum energie v průmyslu
a v životě každého člověka na zemi.


Výhody pro budoucnost energie se tímto naprosto mění.





To poskytuje našim
zákazníkům jedinečnou schopnost
generovat další zdroje výnosů


spolu se solárním využitím
vyšší účinnosti, čistých úspor


a naprosto nejvyšší návratnosti
vašich investic, než může nabídnout
jakákoli jiná společnost.
V případě
fotovoltaické a solární energie

jsou výhody jasné:
Produkovat čistou, zelenou
a obnovitelnou energii.
Decentralizovaná činnost
a zabezpečení záložního zdroje.
Výrazně snižte nebo eliminujte
spotřebu elektrické energie.

Snižte čisté provozní náklady.

Snižte náklady na údržbu.

Vytvořte dodatečný příjem
prostřednictvím spotřeby volné energie.
Umožní vám zcela vlastnit vaši sluneční
soustavu v průměru za 3-4 roky nebo méně.

Podstatně zvyšte hodnotu svého majetku.

Staňte se součástí bosonské revoluce.
V Evropě jsou
současné výrobní náklady
nižší než 0,19 EUR/ Wp.


Náklady na přepravu modulů a komponentů
se také blíží k 10 %+.
Gridová parita je definována
jako stádium,
ve kterém vlády
již nepotřebují dotovat
inovativní koncepty,


protože se stávají dostatečně
konkurenceschopnými
z hlediska nákladů,
aby mohly
samy prosperovat.

Aby se sluneční energie
stala
skutečně konkurenceschopnou,
musí být cena elektřiny

vyrobené sluneční energií
stejná
nebo nižší než současná
maloobchodní cena elektřiny.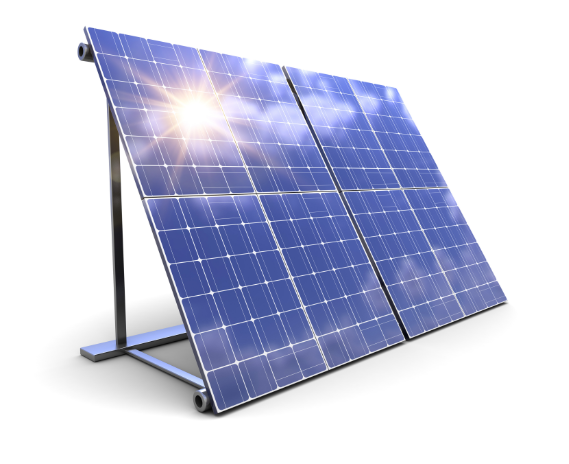 Proto je pro budoucnost výroby
řízené v blízkosti cílových trhů


důležité vytvoření
místního hodnotového řetězce


a je to nezbytné pro ziskovost
evropské fotovoltaické a solární
výroby

a její nezávislost na dovozu
z východních trhů.
Naši technologický partneři společně
s evropskými výzkumnými centry

vyvíjejí fotovoltaické a solární články,


které dosahují nejvyšší známé účinnosti,


což vede ke snížení potřebné stopy,

jakož i energetických požadavků
výrobních technologií

poháněných
projekty udržitelné energie,


které zohledňují oběhové hospodářství.

Na rozdíl od
nevýrazných norem účinnosti


a bezpečnosti dodavatelského řetězce
asijského dovozu.
Evropští investoři
a společnosti uznali,
že nastal čas
vrátit se
k evropské průmyslové suverenitě

v oblasti sluneční energie

a poskytnout kritickou
bezpečnost sítě.
Nyní je klíčovým zaměřením
podpora investic do těchto klíčových technologií,


která posílí vedoucí
postavení Evropy
v klíčových strategických technologiích

navržených
pro udržitelnou budoucnost.


Věříme, že slunce
poskytne světu bezpečnou,

udržitelnou a cenově
dostupnou
energii pro generace.