Game Changer
slnečnej energie

a budúcnosť
udržateľnej infraštruktúry
Yellow Boson je pokročilý poskytovateľ
technológie energetickej infraštruktúry


so zameraním na podporu
európskej slnečnej iniciatívy,


s plánovaným dosiahnutím
ročnej výrobnej kapacity
20 GW do roku 2025.

Kooperujúce Európske výskumné centrá
a spoločnosti
preukázali svoje
globálne inovatívne výhody.


Vyvíjajú popredné svetové vysoko účinné
solárne technológie a budúce
solárne aplikácie

so zameraním
na udržateľnú energetiku, vodu,
poľnohospodársku pôdu

s dopadom
na regeneráciu prírodných zdrojov.
Naše priemyselné solárne panely
drasticky znižujú alebo eliminujú
čisté prevádzkové náklady,


náklady na údržbu,
výrazne zvyšujú hodnotu majetku,


menia vašu firmu
na subjekt vytvárajúci príjem.


Na rozdiel od iných solárnych spoločností
poskytuje Yellow Boson

možnosti
technológie integrovanej infraštruktúry


pre ďalšie šetrenie energiou a zaistenie
bezpečnosti našich prírodných zdrojov.


Poskytuje tiež holistické úspory energie,
aké sme doteraz nevideli.


Rastúca cenová dostupnosť systémov
skladovania energie (ESS)
prispieva k zníženiu
kapitálových

požiadaviek
na solárne a fotovoltaické projekty,
k zlepšeniu celkovej stability siete


a k zaisteniu konzistentnejšej energetickej
produkcie s menším počtom prerušení.





Spolu s prelomovým
vodíkovým palivom Red Boson,


revolučnou úpravou vody
technológiou Blue Boson Effector,


progresívnou technológiou pre úpravu
priemyselných plynov Grey Boson,


regeneratívnou technológiou pre obnovu
poľnohospodárskej pôdy Green Boson,


vytvárame pozitívny dopad
na celé spektrum energii v priemysle
a v živote každého človeka na zemi.


Výhody pre budúcnosť energie
sa týmto absolútne menia.


To poskytuje našim zákazníkom
jedinečnú schopnosť generovať
ďalšie zdroje výnosov

spolu so solárnym
využitím vyššej účinnosti,
čistých úspor

a absolútne najvyššej
návratnosti vašich investícií,
než môže ponúknuť
akákoľvek iná spoločnosť.
V prípade solárnej energie
sú výhody jasné:
Produkovať čistú, zelenú
a obnoviteľnú energiu
Decentralizovaná činnosť
a zabezpečenie záložného zdroja
Výrazne znížte alebo eliminujte
spotrebu elektrickej energie

Znížte čisté prevádzkové náklady

Znížte náklady na údržbu

Vytvorte dodatočný príjem
prostredníctvom spotreby
voľnej energie
Umožní vám úplne
vlastniť vašu slnečnú sústavu
v priemere za 3-4 roky alebo menej
Podstatne zvýšte hodnotu
svojho majetku
Staňte sa súčasťou
bosónskej revolúcie
V Európe sú súčasné
výrobné náklady
nižšie ako 0,19 EUR/ Wp.


Náklady na prepravu
modulov a komponentov

sa taktiež blížia k 10%+.
Gridová parita je definovaná ako štádium,
v ktorom vlády už nepotrebujú dotovať
inovatívne koncepty,


pretože sa stávajú
dostatočne konkurencieschopnými
z hľadiska nákladov,
aby mohli samy prosperovať.


Aby sa slnečná energia
stala skutočne konkurencieschopnou,
musí byť cena elektriny


vyrobenej slnečnou energiou
rovnaká alebo nižšia
ako súčasná maloobchodná cena elektriny.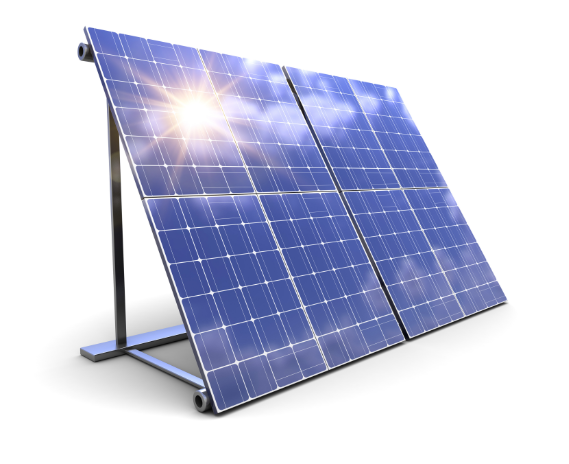 Preto je pre budúcnosť výroby riadenej
v blízkosti cieľových trhov


dôležité vytvorenie
miestneho hodnotového reťazca


a je to nevyhnutné pre ziskovosť
európskej fotovoltaickej výroby


a jej nezávislosť na dovoze
z východných trhov.
Naši technologickí partneri
spoločne
s európskymi výskumnými centrami

vyvíjajúfotovoltaické a solárne články,


ktoré dosahujú najvyššiu známu účinnosť,


čo vedie k zníženiu potrebnej stopy,

ako aj energetických požiadaviek
výrobných technológií

poháňaných
projektmi udržateľnej energie,


ktoré zohľadňujú obehové hospodárstvo.

Na rozdiel od nevýrazných noriem účinnosti


a bezpečnosti dodávateľského reťazca
ázijského dovozu.
Európski investori a spoločnosti uznali,
že nastal čas
vrátiť sa

k európskej priemyselnej suverenite

v oblasti slnečnej energie
a poskytnúť
kritickú bezpečnosť siete.
Teraz je kľúčovým zameraním
podpora investícií do týchto
kľúčových technológi,


ktorá posilní vedúce postavenie Európy
v kľúčových strategických technológiách


navrhnutých pre udržateľnú budúcnosť.


Veríme, že slnko poskytne svetu bezpečnú,
udržateľnú
a cenovo dostupnú energiu
pre generácie.